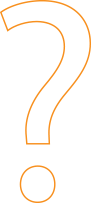 FAQ
Answers to all your questions!
---
Below you will find answers to questions frequently asked by our customers. Can't find what you are looking for? Contact our Information Center at 1 888 988-7824, or email us at [email protected].
Faucets

Are Rubi faucets lead free ?

Yes. RUBI faucets follow NSF/ANSI61 standards covering all lead-free drinkable water systems.

What finishes are available ?

RUBI offers three finishes : chrome, brushed nickel PVD*, brushed stainless PVD* as well as black. For more details, you may also consult the technical information for our products :

* The physical deposit of vapor (PVD - physical vapor deposition) is a process of coating of under vacuum that is environmentally friendly and safe for products with a polished finish. This process is strong and resistant to corrosion.

It is possible to modify the flow rate of a Rubi faucet ?

Most RUBI faucets can have a modified flow rate by using the appropriate aerator.

How do I know if I have a Rubi faucet ?

Your proof of purchase should help you identify the model as well as confirm the authenticity of a RUBI faucet. The RUBI logo should also be apparent on the components of your RUBI faucet.

Warranty

What does a Rubi life time warranty mean ?

RUBI warrants its kitchen and bathroom faucets from any leaks and this as long as the user which is also the original purchaser and owner of the faucet. The warranty covers any manufacturing defects and defective material (finish).

If my faucet is defective, will it be remplaced ?

If the faucet leaks, or presents a defect in the material (finish) or a manufacturing defect during the applicable warranty period, Rubi will, free of charge, repair or replace any defective parts or the faucet. The replacement parts will be chosen according to current product availability. In the case in which a product is no longer available, a similar product of equal value will be chosen at the discretion of RUBI.

Is the cost of the installation of replacement parts covered under the warranty ?

Any costs directly or indirectly inccurred to replace the products or parts cannot be claimed under warranty. Rubi's responsibility, with regards to the warranty, Is limited to the value of the price of the faucet at the moment of replacement.

Can the warranty be transferred to another owner ?

The warranty is non-transferable. It is valid for the original purchaser and owner of the RUBI product.

Does the warranty cover commercial use ?

RUBI guaranties its products against any manufacturing or material defect for a period of 1 year, from the date of purchase, whether the product is in use or not, for all industrial, commercial or institutional environment (and where there is intense use). The General Conditions apply

Shower

Is it possible to connect a 3/4 inch shower valve using 1/2 inch piping ?

The type of pipe plays a major role in the connection of your valve. If your installation has been done using ½ pex pipes, the maximum performance of your valve will be affected. An installation using ½ inch copper piping is acceptable.

Is it important to flush the water lines before completing the installation of faucets ?

For any new installation, it is paramount to purge the water lines, as there can often be deposits or foreign objects caused by certain work during renovations that can damage faucets.

What is the difference between a thermostatic faucet and a pressure balanced faucet ?

For a thermostatic shower faucet, the preselected temperature of the water is maintained and ensured by a thermostat which controls the entry of hot and cold water.

For a pressure balanced shower faucet, the temperature is managed by a weight which is sensitive to any pressure changes between the hot and cold water flow to avoid discomfort.

Kitchen sinks

What is the composition of the stainless steels of Rubi sinks ?

The RUBI sinks are composed of 18/10 chrome/nickel alloy stainless steel.

Is acoustical insulation provided with the kitchen sinks ?

All of the Rubi kitchen sinks have acoustical insulation included, applied under the sink to prevent echo in the bowl.

Do stainless steel sinks rust ?

Stainless steel does not rust, even if there may be an appearance of rust. There are generally three causes of rust deposits on stainless steel sinks:

1 – Using a steel wool for cleaning,
2 – direct, extended contact with an aluminum based metal,
3 – the presence of iron deposits in the water.

Rust marks do not come from stainless steel. It is something deposited on the sink. To remove rust stains, simply clean the sink with a soft cloth and soap.

Can I use a grid or mat in my Rubi sink ?

Grids are available for most models of our sinks. You can consult the Kitchen/parts section on our web site to learn more about these products.

CAUTION : it is not recommended to use a rubber mat, extended use may cause a change of colour in the sink. Additionally, a wet sponge or cleaning product left for a long period of time may damage the finish of the sink.

Does proper fitting hardware exist to install my sink ?

The proper hardware is included with the purchase of the product.

Washbasins

What materials are used to make the Rubi bathroom washbasins ?

You will find in our catalogue that there are two types of bathroom sinks: polymer and porcelain.

What are polymer washbasins made of ?

The RUBI polymer washbasins are composed of marble dust and thermosetting resine.

Can I leave a hot item directly on the washbasin surface ?

It is not recommended to leave a hot item directly on the washbasin surface.

Is it possible to cut the counter of my vanity to accomodate the washbasin ?

RUBI always recommends having the actual washbasin in hand to verify the exact measurements.

Is it possible to do a recessed installation in my vanity ?

Certain models can be recessed. Please refer to the spec sheet of the product.

RUBI recommends to always have the actual washbasin in hand to verify the exact measurements.

Toilets

What is the MAP test ?

It is the elimination of the solid waste with a single flush (grams/flush).

Can the flush button be adjusted ?

The adjustment screws that allow you to maximize the flush buttons can be found under the water tank lid.

Is it possible to change only the tank of my toilet ?

I your toilet is a « two piece », it is possible for you to change only the tank. In the case of a single piece toilet, the tank cannot be changed.

What is the purpose of the double push button on Rubi toilets ?

The smaller button flushes 3 liters which allows the evacuation of liquids while the second flushes 6 liters which evacuates solid masses.

What is the difference between a syphonic and a wash down flushing system ?

The two systems can be differentiated by the amount of water in the toilet bowl. The symphonic system used by Rubi uses the optimal amount of water.

Furniture

Where can I obtain samples of the different finishes offered by Rubi ?

It is possible to see the different finishes of our vanities at an authorized Rubi retailer. You can consult our dealer locator on our website to find the retailer nearest you. dealer-locator

How can I make sure that my wall mounted installation is adequate ?

It is strongly recommended to have the installation performed by a professional. The wall anchors for your vanity should be attached firmly to the wall studs or backing.

Can I install a sink other than a Rubi sink on a Rubi vanity ?

Rubi sinks are specifically designed to be installed on our Rubi vanities, however it is possible to purchase a vanity without the sink.

Is it possible to install a Rubi vanity myself ?

It is strongly recommended to have the installation performed by a professional. The steps are all simple, however, once the wall structure has been properly prepared.

Are the legs necessary to install my wall-hung vanity ?

If you have an adequate wall structure, legs are not required.

ATTENTION: if you are unable to modify the wall structure, the legs can be used as an additional support for the vanity. It is necessary, however, to have proper wall anchors to prevent the vanity from moving and potentially causing plumbing breakage.

Is it possible to adjust the height of the vanities ?

An adjustment is possible for the angle of the top of the vanity.

Maintenance

How do I take care of my stainless steel sink ?

GENERAL CARE INSTRUCTIONS :

Keep your sink dry. Rinse your sink with clean water and dry it with a soft cloth after each use. This will prevent the build up of calcium. Use a non-abrasive, liquid cleaning product. Never use abrasive, harsh cleaning products or products containing chloride or hydro chloride. Never use steel wool or abrasive buffers. Never pour paint in the sink. Use vinegar and water to remove any calcium deposits that may form on the sink.

How to care for my faucet and maintains its finish ?

To clean your faucet, a mild soap, hot water and soft cloth remove dirt, stains and any accumulation of soap. Rinse with clean water and dry with a soft cloth to bring back the original shine of your faucet.

How to remove calcium build up from silicone heads of your shower head of from your faucet aerator ?

If the tips are made of silicone, apply a small amount of pressure and the calcium will come off easily. For aerators, soak in white vinegar to remove calcium.

How to care for a thermostatic cartridge ?

Calcium build up can prevent your faucet from working properly. It is important to do regular maintenance of your thermostatic cartridge by soaking it in a solution of half & half of water and white vinegar.

What type of soap can I use with my Rubi soap dispenser ?

We recommend using a diluted soap of 2 parts soap to 1 part water.

How to maintain a polymer sink ?

To clean your sink, a mild soap, hot water and soft cloth remove dirt, stains and any accumulation of soap. Rinse after cleaning and dry off with a soft cloth.